Around this time last year, the first Bitcoin-linked exchange-traded fund made its debut in the US. ProShares launched its ETF on the NYSE under the ticker "BITO" on 18 October. Back then, ProShares CEO Michael L. Sapir stated that the ETF would open up exposure to Bitcoin to "a large segment of investors" who have a brokerage account and are comfortable buying stocks and ETFs, but do not desire to go through the hassle and learning curve of establishing another account with a crypto provider.
Well, BITO has undoubtedly been able to deliver on that front. But what about price-wise? Have investors been fetched with returns or have they been underwater?
Happy Belated Birthday, BITO!
Over the past year, BITO has replicated Bitcoin's price movements. As illustrated below, the candlestick pattern on the chart is quite congruent. However, when the week one highest price to the press time price is compared, it can be noted that BITO has underperformed BTC by roughly 1.7%.
Notably, ProShares' long BTC ETF currently holds a long exposure on CME equivalent to 32,520 BTC, and its all-time high BTC exposure was on August 3. The state of affairs of BTC on CME ain't appealing, as the market has trailed in backwardation throughout September, denting BITO's prospects.
Elaborating on the same, a recent report from Arcane Research highlighted,
"Due to a structural market shift as BTC brutally entered a prolonged bear market after the massive liquidation event on December 4th, CME's futures have tended to trade in a flat structure with minimal contango and periodically in backwardation."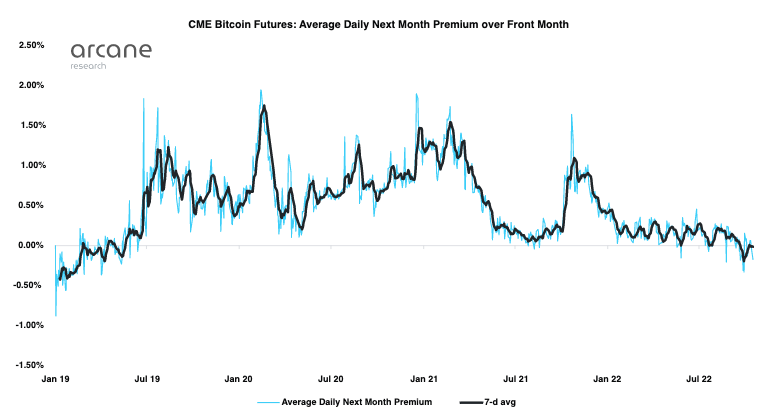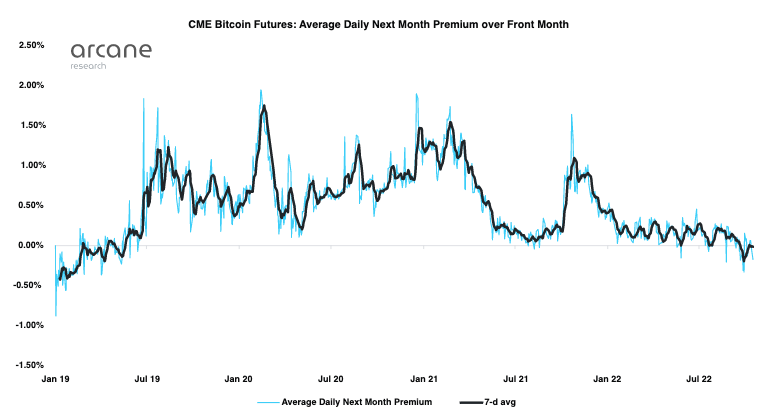 Broader crypto-centric institutional interest
Despite the underperformance, institutional asset managers that were actively investing in crypto markets in the bull market of 2020-21 continue to invest in the space. Per a recently released Bernstein research report, they remain committed to digital assets, with some planning to allocate more capital to the industry.
Analysts Gautam Chhugani and Manas Agrawal noted,
"This is probably the most encouraging part of the institutional adoption cycle while recognizing that the actual impact on the market is probably 12 months away."